Comprehensive Chiropractic Care
In addition to the relaxing massage techniques at The Rub Club, we have three chiropractors on staff. The combination of both services can often be an ideal way to effectively treat your ailments, including lower back pain, neck pain, and headaches.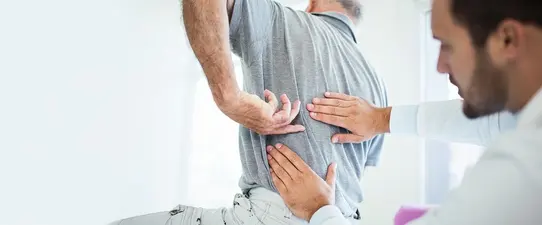 Relief for Your Muscles and Joints
Chiropractic care has increased exponentially in popularity as a way to find the root of many medical issues. If you need to see a chiropractor, you are likely suffering from a musculoskeletal condition, affecting your muscles and joints. Our chiropractor will discuss the best possible treatment to improve your health and minimize any pain you are currently managing.

Common Chiropractic Treatments
The most common chiropractic treatments that may come to mind are spinal manipulation, mobilization, or traction. However, a number of physical therapy style treatments are also used, including:
Electric muscle stimulation
Intersegmental traction
Manual therapy
Nutritional and lifestyle recommendations
Rehabilitative exercises
Therapeutic ultrasound
Safe, Gentle Treatment
You have nothing to fear from the gentle chiropractors at The Rub Club. You will always receive safe and effective treatment to match your specific condition or symptoms. Our chiropractors work on patients of all ages using a variety of techniques. If you are suffering from any ailments that could be treated through chiropractic care, speak to your massage therapist or schedule a consultation with one of our chiropractors today.